Price

RM161.40

RM166.40

Product SKU
BGG4170
Brand
DFRobot
Points Needed

8450

Availability
In Stock
Quantity
Description
Highlight
Walk-In Price: RM174

Warranty: 12 Months (T&C Apply)

Supply Voltage: 3.5V~5V DC

Motor Reduction Ratio: 1:150

Rotate Speed(Max): 133 rpm

Motor Drive Mode: PWM motor drive
NOTE: Micro:bit Board is not included. You may click here to add on.
DESCRIPTION
Hello, my name is Maqueen, is a graphical programming robot for STEM education, which inherits playability and simple operation of micro:bit. The Mini-body, interesting features and plug-and-play allow children to quickly learn graphic programming in entertaining, nurturing children's interest in science and logical thinking.
Maqueen is accessible to Mind+ Programming platform now. Mind+ is a Scratch3.0-based graphical programming platform from DFRobot, supporting python, Arduino and other programming platforms.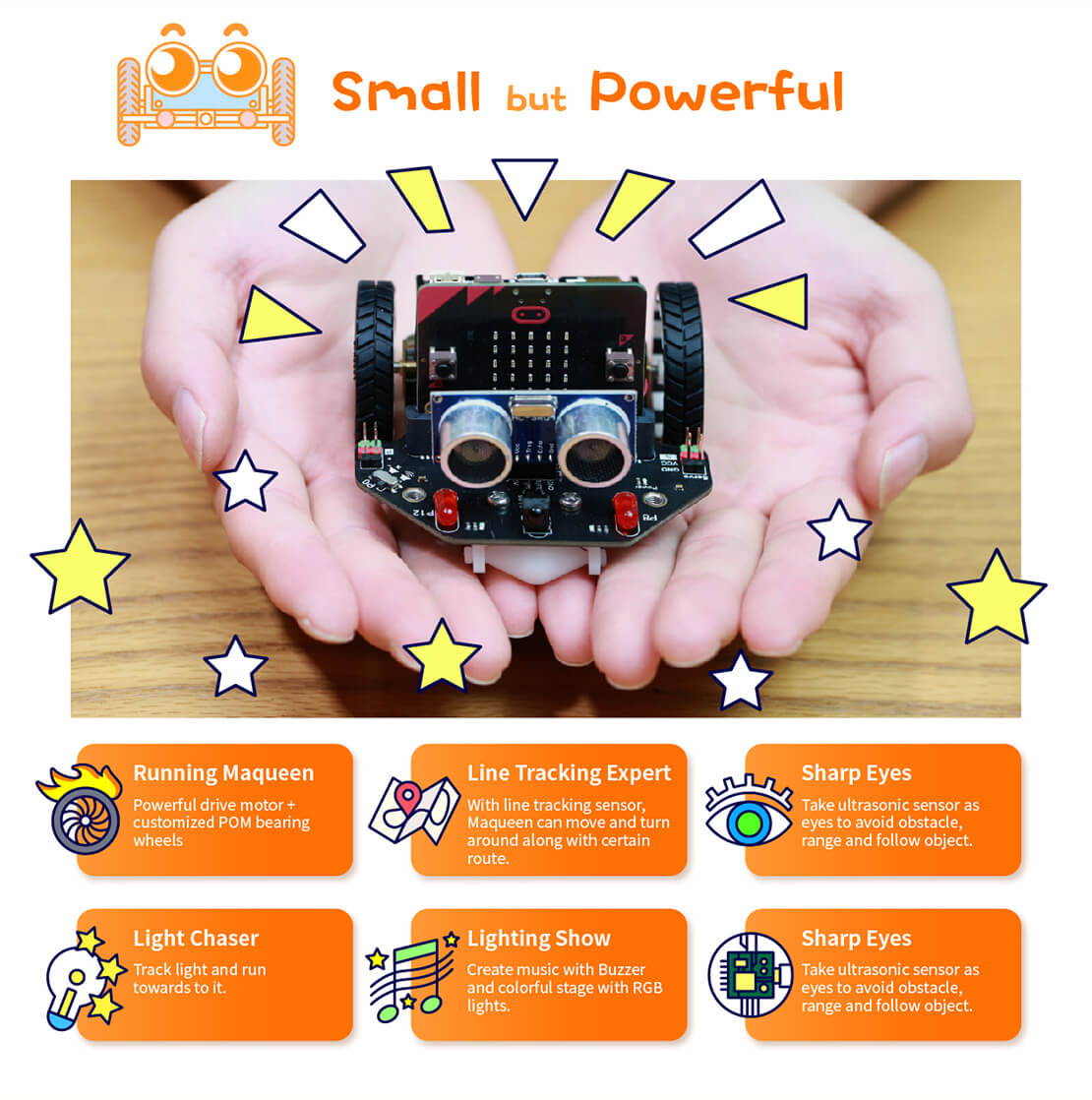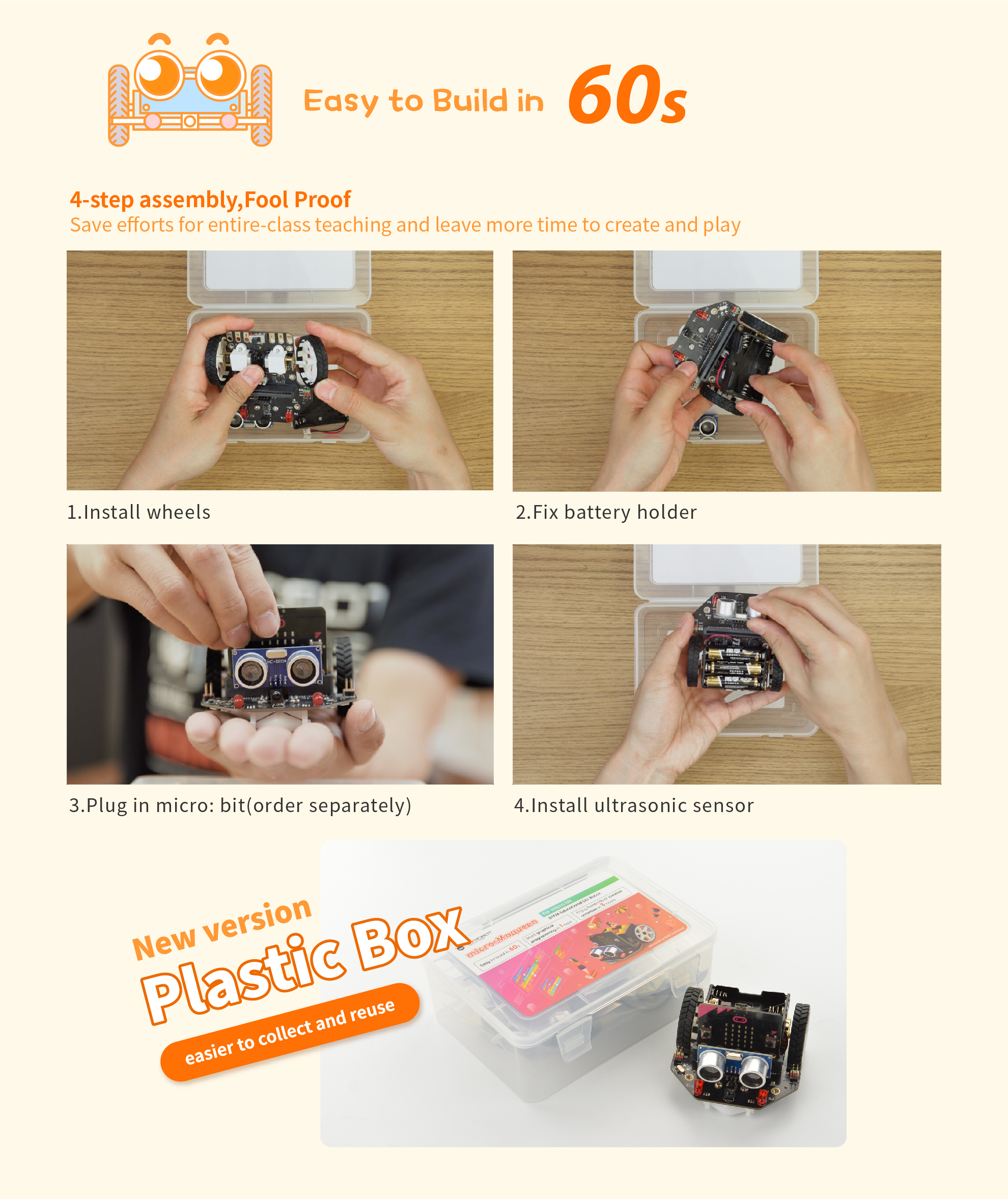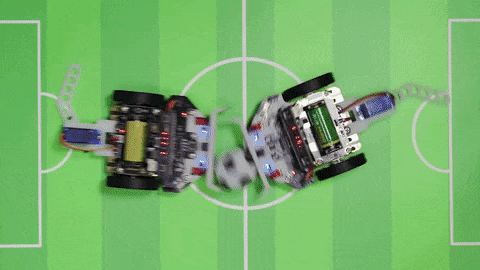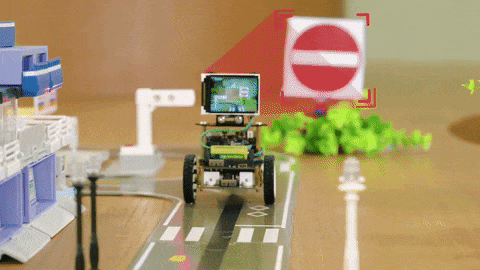 Suggest Age: 8 +
FEATURES
Support for Makecode, will support Scratch and python later

Small size, flexible movement

All-metal miniature gear motor, good quality, strong driving force

Line patrol, ambient light, LED lights, ultrasonic interface, buzzer, I2C interface, mechanical expansion screw hole, etc. Full-featured and highly expandable

Exclusive customized POM bearing wheel, flexible and reliable, strong obstacle crossing ability

Easy to install, easy to use
SPECIFICATIONS
Supply Voltage: 3.5V~5V DC (Three AAA batteries or 3.6V~3.7V lithium battery)

Motor Reduction Ratio: 1:150

Rotate Speed(Max): 133 rpm

Motor Drive Mode: PWM motor drive

Programming Method: Makecode graphical programming,

Mind graphical programming

Dimension: 81 x 85 x 44mm

Weight: 75.55g
DOCUMENTS
Remark: Micro:bit board and AAA Batteries are not included
PACKAGE INCLUDES
2 x Infrared Grayscale Sensor(High-low level)

2 x Buzzer

1 x Infrared Receiver (NEC decoder)

2 x LED Lights (High-low level control)

4 x RGB Ambient Light (16 million colors)

1 x SR04, SR04P Ultrasonic Interface(5V)

1 x IIC Interface (3.3V)

2 x Gravity Extension Interfaces (P1, P2)

2 x N20 All-metal Gear Motor

6 x Bracket and Protective Cover Extension M3 Screw Hole
Reviews (13)
view all
back
What's in the box
2 x Infrared Grayscale Sensor(High-low level)

2 x Buzzer

1 x Infrared Receiver (NEC decoder)

2 x LED Lights (High-low level control)

4 x RGB Ambient Light (16 million colors)

1 x SR04, SR04P Ultrasonic Interface(5V)

1 x IIC Interface (3.3V)

2 x Gravity Extension Interfaces (P1, P2)

2 x N20 All-metal Gear Motor

6 x Bracket and Protective Cover Extension M3 Screw Hole